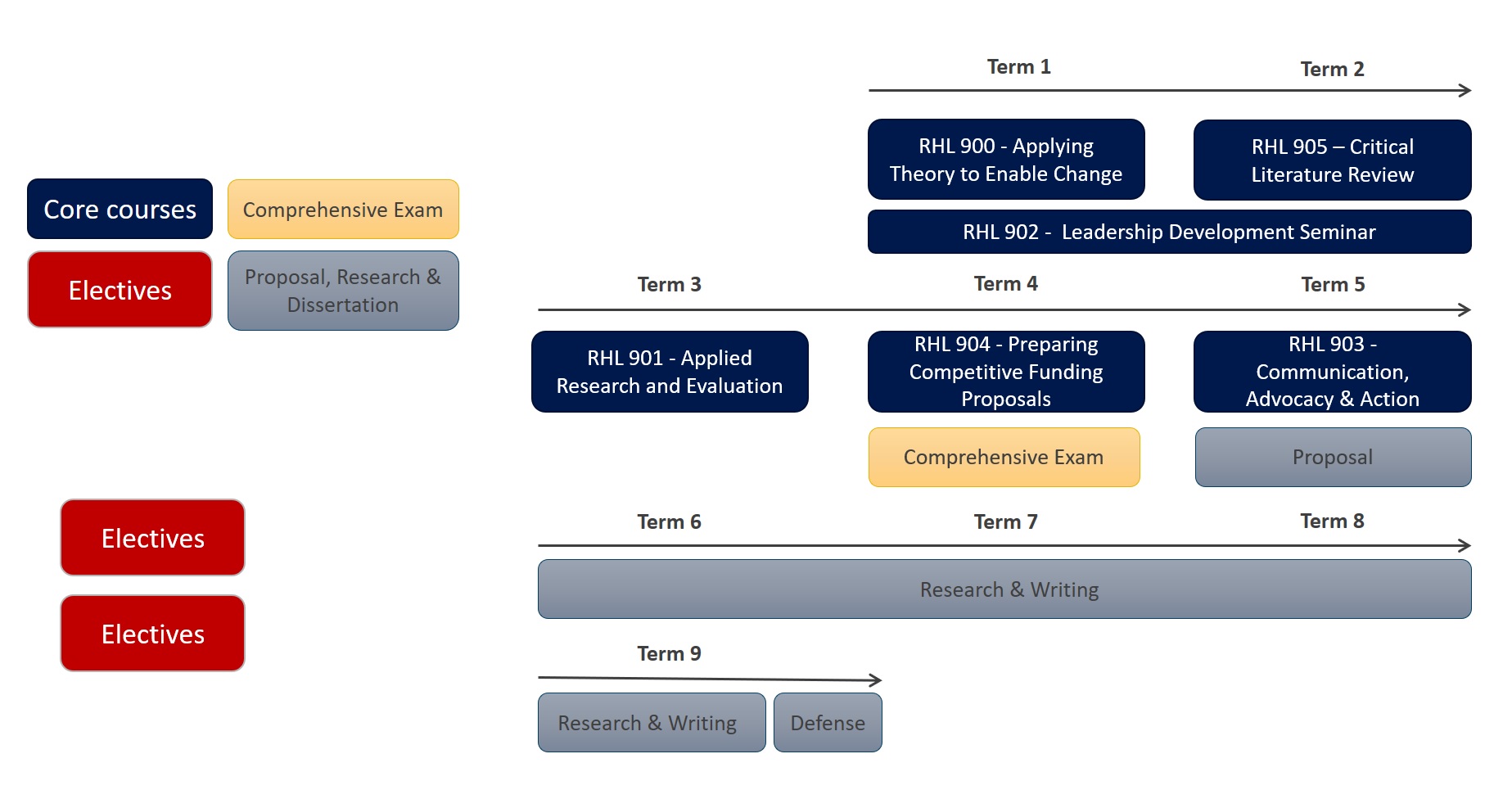 The DSc (RHL) is a 36 month full-time program. Students will complete 5 required (core) courses (15 credits). The required course are:
RHL 900 Applying Theory to Enable Change
RHL 901 Applied Research and Evaluation
RHL 902 Leadership Development Seminar
RHL 903 Communication, Advocacy and Action
RHL 904 Preparing Competitive Funding Proposals
Students will also do 2 electives (6 credits), a Comprehensive Examination and an Applied Dissertation.
Students entering with a Bachelor's degree will complete RHL 905 Critical Literature Review as an additional core course. This course is an elective for Master's entry students.
The elective course are (all courses are 3.0 credit-unit courses unless otherwise specified):
RHL 906 Emerging Issues in Rehabilitation Seminar (1 credit)
RHL 907 Emerging Issues in Rehabilitation Seminar (1 credit)
RHL 908 Emerging Issues in Rehabilitation Seminar (1 credit)
RHL 910 Research Coordination & Management
RHL 911 Promoting Research in Practice
RHL 921 Teaching, Learning and Capacity Building
RHL 922 Coaching and Mentoring
RHL 930 Ethical Issues in Rehabilitation and Health Leadership
RHL 931 Issues in Diversity, Inclusion and Accommodation
RHL 976 Independent Study