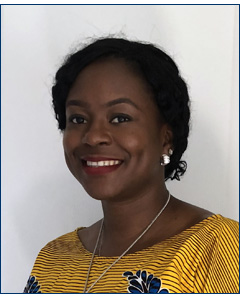 Position(s)
Contact Information
Louise D. Acton building, Room 226
Internal telephone extension: 77893
External telephone:
---
Education:
Doctor of Philosophy (Rehabilitation Science)
Master of Science (Neurorehabilitation)
Bachelor of Medical Rehabilitation (Physiotherapy)
Research:
My general research interests focus on supporting full participation in health promoting behaviours, particularly physical activity, among persons with neurological disabilities and their family care-partners. The overarching goal of my research is to develop strategies to minimize disease impact and maximize health-related benefits at individual and dyadic (i.e., care recipients together with care-partners) levels. My current lines of research include:
Novel dyadic health programming in neurodegenerative conditions: This line of research focuses on developing, evaluating, and implementing theory-based dyadic physical activity interventions for persons living with neurodegenerative conditions and their care-partners. Studies in this line of research have focused on multiple sclerosis.
Fostering the wellbeing of care-partners of persons with neurological disabilities: This line of research focuses on identifying care-partner needs and concerns related to wellness, examining cross-sectional and longitudinal relationships between resilience and wellbeing, and on developing strategies to support the wellbeing of care-partners of adults with neurodevelopmental and neurodegenerative conditions. 
Innovative strategies for intervention delivery and evaluation, including remotely-delivered interventions that use technology-supported tools for participant engagement. 
Teaching:
PT 858 Neuromotor Function II
PT 852 Electro-Physical Agents
Current students:
Ashwaq Alqahtani (PhD – Rehabilitation Science). Understanding caregiving processes and outcomes among parents of children with physical disabilities in Saudi Arabia
Sandra Ezepue (DSc – Rehabilitation and Health Leadership) – TBD
Miles Lambert (MSc – Rehabilitation Science) – TBD
Current projects:
PAT-MS: Physical Activity Together for people with MS and their care-partners 
CARE-CO: Co-creating a wellness research agenda for caregivers of persons with disabilities.
ReACT: Examining Resilience Among multiple sclerosis Caregivers over Time.
Publications:
Afolasade Fakolade's Bibliography