Dr. Randy Booth
BAH, B.Sc. (PT), M Manip Ther (Curtin), DPT, FCAMT, PhD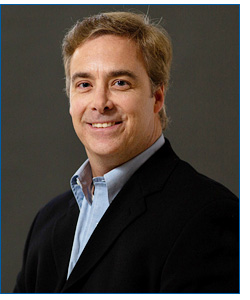 Position(s)
Assistant Professor
Academic Coordinator of Clinical Education
Contact Information
Louise D. Acton Building, Room 206
Internal telephone extension: 36102
External telephone: 613-533-6102
---
Education
PhD
FCAMT
DPT
M Manip Ther (Curtin)
B.Sc. (PT)
BAH
Administrative:
Administrative responsibilities include placement recruitment, allocation, education, and support for students/clinicians regarding student supervision/evaluation.
Clinical:
Currently developing a Spine Triage Program at Hotel Dieu Hospital for spine surgery candidates.
Research:
Research interests are within the field of orthopaedics, in particular, extended scopes of practice for Physiotherapists.
Journal Articles in Refereed Journal (Published, or In Press):
Norman, K. E., & Booth, R. Observations and Performances "with distinction" by Physical Therapy Students in Clinical Education: Analysis of Checkboxes on the Physical Therapist Clinical Performance Instrument (PT-CPI) over a 4-Year Period. Physiotherapy Canada 2014, 1-13.
Norman, K., Booth, R., Chisholm, B., Ellerton, C., Jelley, W., MacPhail, A., Mooney, P., Mori, B., Taipalus, L., Thomas, B. Physiotherapists and physiotherapy student placements across regions in Ontario: A descriptive comparison. Physiother Can 2012; doi:10.3138/ptc.2011-63
O'Sullivan, P., Dankaerts, W., Burnett, A., Chen, D., Booth, R., Carlsen, C., Schultz, A. (2006). Evaluation of the Flexion Relaxation Phenomenon in the Trunk Muscles in Sitting. Spine , 31 , 2009-2016, published.