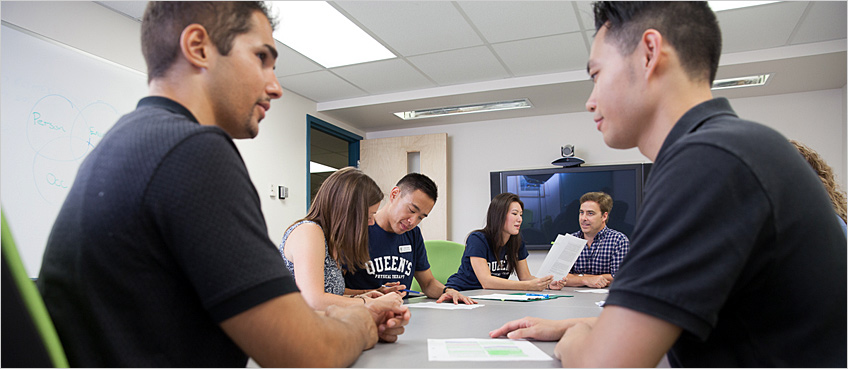 PT and OT students participating in interprofessional case study discussion. From left to right: Jared Maynard, Patricia Knobl, Nathanael Tsang, Karen O'Neil, Prof. Randy Booth, Leirick Chung. © Queen's University
In this section you will find program specific information that will assist you to support the occupational therapy and/or physical therapy students that will complete a placement at your site.
Each program section contains detailed information about:
Program curriculum
Clinical education/fieldwork curriculum
Roles and responsibilities of the clinical education/fieldwork stakeholders
Policies related to clinical education/fieldwork
Academic regulations
Student assessment
Resources for clinical instructors/preceptors and students


NOTE: Please be advised that every effort is made to ensure that the information is up-to-date, complete and accurate; however, where University and/or School policy is concerned the student/preceptor is advised that official University, School of Graduate Studies and/or School of Rehabilitation Therapy Policy shall prevail over the manuals.